Coconut Milk Chocolate
The aromatic and slightly bitter chocolate flavor from Vietnamese cocoa beans blends with the sweet coconut milk, giving you a delicious Choco Latte that you can't find anywhere else.
Make yourself a bottle of Coconut Milk chocolate Vinut, enjoy with your loved ones, enjoy life.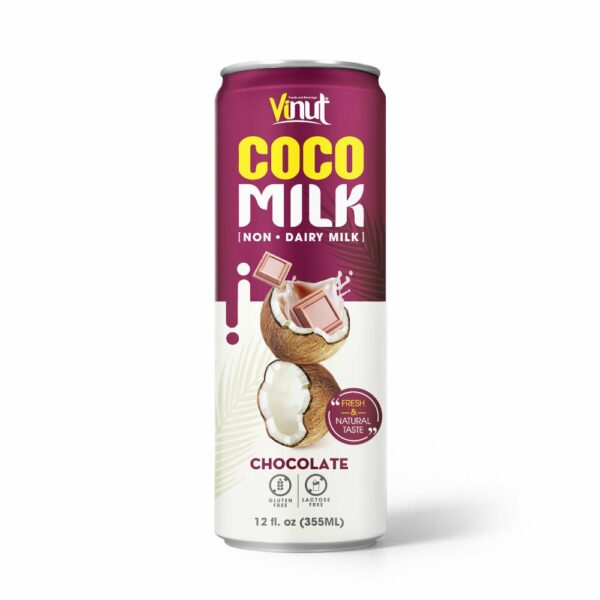 Coconut Milk
Coconut milk comes from the white flesh of mature brown coconuts, which are the fruit of the coconut tree.The milk has a thick consistency and a rich, creamy texture.
Because coconut milk is so high in saturated fat, may benefit people with normal or high cholesterol levels.
VINUT Chocolate Coconut Milk Create The Difference From
What makes the difference of VINUT Chocolate Coconut Milk:
The product formula is researched by leading nutritionists Vinut.
The formula "chocolate flavored coconut milk" is nutritious with many vitamins and minerals needed by the body.
Delicious flavors of cool coconut milk and sweet chocolate.
Products to help Enhance Health – Good Immune System.
Product quality is guaranteed when conquering difficult export markets such as the US and EU.
Coconut Milk Manufacturers
Coconut Milk Manufacturers, Coconut Milk Suppliers Directory – Find a Coconut Milk Manufacturer and Supplier. Choose Quality Coconut Milk Manufacturers, Suppliers, Exporters at VINUT Food & Beverage