Red Grape Juice with Nata de Coco: A Refreshing and Healthy Drink
Are you tired of drinking the same old beverages every day? Want to try something new and healthy? Look no further than red grape juice with nata de coco! This unique and refreshing drink is packed with nutrients and flavor, making it a great choice for any time of day. In this article, we'll explore the benefits of red grape juice and nata de coco, and show you how to make this delicious drink at home.
What is Nata de Coco?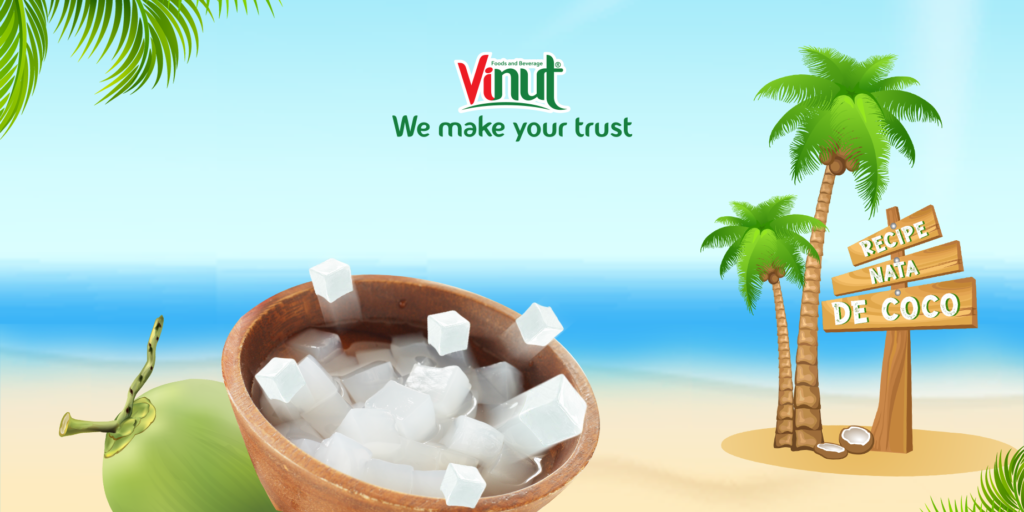 Before we dive into the recipe, let's take a closer look at nata de coco. Nata de coco is a chewy, translucent jelly-like substance that's made from the fermentation of coconut water. It's commonly used in desserts and drinks throughout Asia, and is known for its refreshing and slightly sweet flavor. Nata de coco is also low in calories and high in fiber, making it a healthy addition to any recipe.
The Benefits of Red Grape Juice
Red grape juice is made from the juice of red grapes, and is a popular beverage all around the world. It's known for its sweet and tangy flavor, as well as its many health benefits. Red grape juice is packed with antioxidants, which can help to protect your body against diseases and illnesses. It's also rich in vitamins and minerals, including vitamin C, vitamin K, and potassium.
How to Make Red Grape Juice with Nata de Coco
Now that we've covered the basics of nata de coco and red grape juice, let's get into the recipe! Here's what you'll need to make red grape juice with nata de coco:
2 cups of fresh red grape juice
1 cup of nata de coco
1 cup of water
Ice cubes
Honey or sugar (optional)
Start by preparing your red grape juice. You can either use store-bought juice, or make your own by blending fresh red grapes in a blender and straining the juice.
In a separate bowl, mix together your nata de coco and water. Let it sit for a few minutes to allow the nata de coco to absorb the water.
Combine the red grape juice and nata de coco mixture in a large pitcher. Add ice cubes to keep the drink cool.
If you prefer a sweeter drink, you can add honey or sugar to taste. Mix well.
Serve your red grape juice with nata de coco over ice, and enjoy!
Variations on the Recipe
One of the great things about this recipe is that there are many ways to customize it to your liking. Here are a few variations you can try:
Add sliced fruit, such as strawberries or kiwi, to your red grape juice with nata de coco for an extra burst of flavor and nutrition.
Use sparkling water instead of still water to give your drink a fizzy kick.
If you're feeling adventurous, try adding a splash of coconut milk to your red grape juice with nata de coco for a tropical twist.
Conclusion
Red grape juice with nata de coco is a delicious and healthy drink that's perfect for any occasion. Whether you're looking for a refreshing beverage to enjoy on a hot day, or a nutrient-packed pick-me-up to start your day off right, this recipe is sure to hit the spot. So why not give it a try today? Your taste buds – and your body – will thank you!Continue